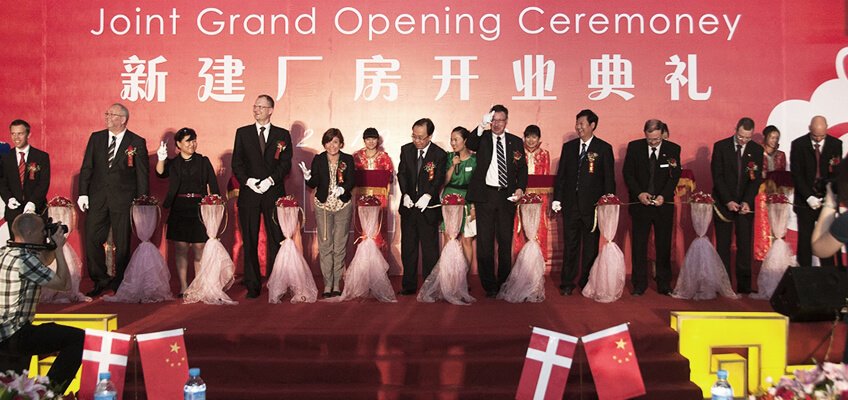 China grand opening
Article in the Danish Magazine, Ingenioren/Production:
Møllevirksomhed gør fælles front i Kina
Grand Opening of New Warehouse C.C.JENSEN China
On the 21st June 2010, C.C.JENSEN China celebrated the Grand Opening of our new warehouse in Wuqing, 1000 m². We share the warehouse with, and celebrated the day with four other Danish companies (DAFA, L&S, Hydra and Resolux).
For the Grand Opening, The Danish Minister of Environment, Karen Ellemann, The Acting Danish Ambassador to China, Søren Jacobsen, Chief Executive of Wuqing District Government of Tianjin, Mr. Zhang Yong, Wuqing Development Corporation General Manager, Mr. Liu Donghai - and close to 200 guests were present.
As Chairman of the Danish Export Association (and our Sales and Marketing Director), Ulrich Ritsing hosted the ceremony and had the chance to welcome the Minister, the Chief Executive and Board Director of NCO Group, Luka Lu, as speakers.
The ceremony ended with cutting of the ribbon, the Chinese God of Wealth Dance, fireworks, and big smiles.
… After the ceremony and a tour around the new facilities it was time for a Hotdog, Chinese Pancakes – and cold beer!