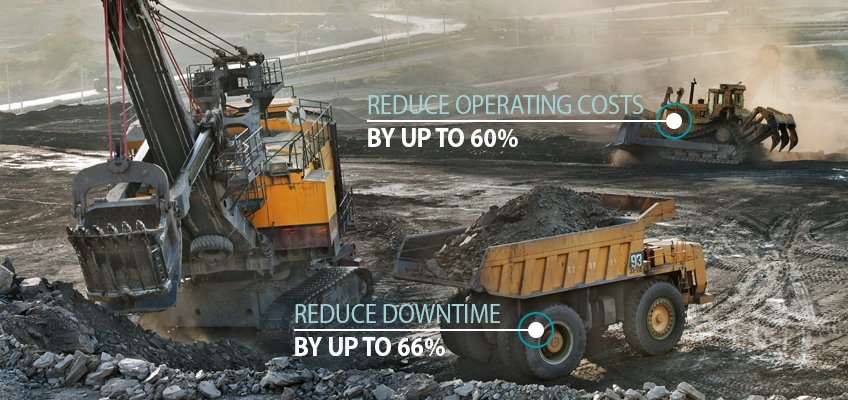 The new normal in Mining
Eliminate 3 out of 4 oil-change shutdowns
When the market is tough, workers across the mine pull together to find new ways to cut costs and extend the life of their equipment. The same is true in the wind-turbine industry, where permanently low commodity prices drive a serious need for equipment uptime. In that industry, they rely on CJC®Offline Oil Filtration systems to avoid turbine shutdowns and downtime. CJC® serves 60% of the global wind turbine market.
Today more and more manufacturers of mining equipment have adopted this practice and installed CJC® Oil Filtration solutions right from the factory. Mining operations using CJC® have eliminated 3 out of 4 oil changes, extend lifetime of equipment by 60% and reduced oil consumption by 75%. The same can be achieved in your mine.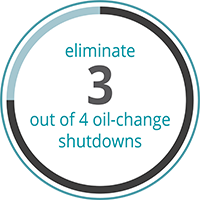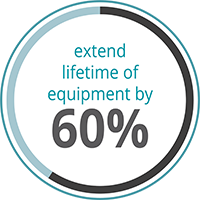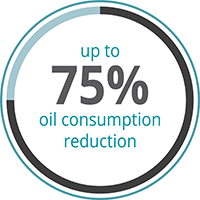 Remember, in-line filtration alone is insufficient!
In-line filtration protects your oil system against larger particles, but CJC® Offline Oil Filters maintain your oil continuously clean and dry free of also small and harmful particles using a constant pressure and flow. This is the best way to extend lifetime of components and oil, minimizing breakdowns. You get 24/7 oil filtration, even during system shutdown and with the market's highest dirt holding capacity.
See what these CJC
®

customers have achieved

BHP Billiton reduces downtime by 87%
A CJC® Oil Filter on BHP's primary crusher eliminated 3 out of 4 oil changes, avoiding shutdown costs of $10,600 per hour per shutdown, saving $479,600 annually
- Read more about BHP Billiton

Kinross reduces running, labour and oil costs
- annual potential savings: $681,800
With a CJC® Oil Filter on their fleet of 40 mining trucks Kinross' annual oil consumption will drop from 30,400 litres to 6,080 litres, with annual potential savings of $681,800
- Read more about Kinross
Click & watch this video to see the benefits BHP's Escondida Copper Mine and Kinross Chirano's Gold Mine have achieved by installing CJC® Oil Filtration systems, and get an understanding of whether it can be applied to your equipment.
Imagine if you could achieve the same - Click & try our online value calculator
Try our online value calculator to see of what benefits you can achieve with CJC® Oil Filtration, even if you are already using inline filtration.
Click & get a free assessment of your critical equipment
We'd like to offer you a free assessment of your critical equipment. We'll evaluate whether it's feasible for you to implement CJC® Oil Filtration onto your equipment, and if so identify the potential value for your mine.