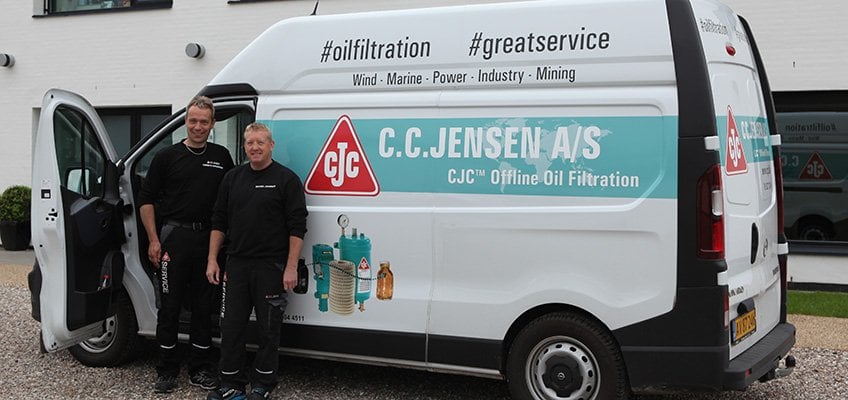 services

A wide range of services
C.C.JENSEN Service Team offers you a technical competent service support, from remote to on-site. We offer a wide range of services from service contracts, rentals, installation & commissioning, sensor calibration, oil sampling and our on-site service teams. Read more about how to keep your system running perfectly, please select topic from the menu to the left.
Ensure operation efficiency with CJC®!
C.C.JENSEN has decades of experience in oil filtration in a vast array of applications. We're global market leaders in offline fine filtration, with CJC® Oil Filters installed across the world, and with our service offering, we make sure your plant has the best possible operation efficiency, lowest oil consumption and longest equipment lifetime.

Keeping your CJC® Oil Filters efficient
When properly maintained and serviced, CJC® Oil Filters constantly remove particles, water, acidity and oil degradation products from oil, resulting in reduced wear on components in many different types of machinery. Keeping your CJC® Oil Filters running perfectly for years with a constant level of clean and dry oil is our goal, and we offer many types of services to achieve this ranging from supply of filter inserts, over service contracts to larger oil cleaning projects.