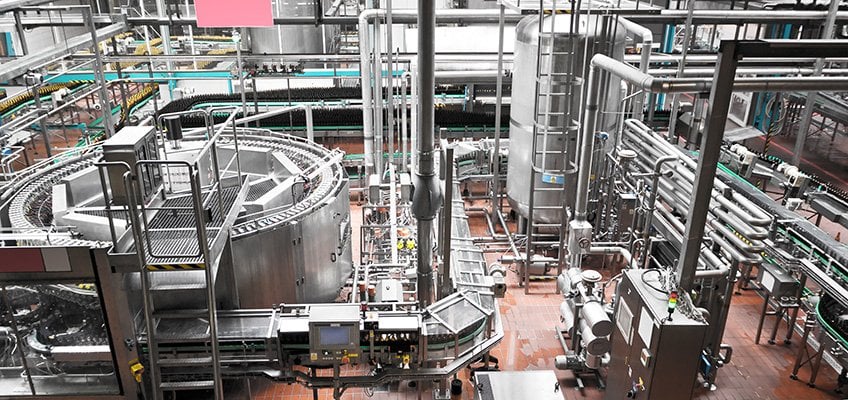 food production industry

To be successful and competitive as a food manufacturer, you need to offer good quality products at a reasonable cost. High output and reliable machines are key to reach the target, so efficient oil systems play a large role. Thermal oil is often used for transferring heat from one media to another e.g. for heating cooking oil.
Challenge
If lubrication oils and hydraulic fluids are not clean, dry and free from oxidation products (varnish), you will risk expensive downtime and machine repair, which may result in poor delivery time of your food products.
The thermal oil will due to very high operation temperatures, create oxidation products in form of sludge and varnish, which will insulate pipes and heat exchangers, so more energy is required to transfer enough heat to the food process. Sludge and varnish will result in additional cost of operation as well as a poor product quality - risking losing your business.
Benefits, installing CJC® Oil Filters
Ensure high output and maintain process stability
Reduce risk of unplanned production stops
Keep machines efficient and reliable
Keep oil maintenance at the lowest possible cost, by extending life of oil and machine components
When you install a CJC® Oil Filter solution, you get the most efficient oil filter with the highest dirt holding capacity. The results are well documented for more than 60 years in business and many thousand industrial installations.
Your solution
Many sizes of CJC® Oil Filters are used for the food industry:
Contact us and you will, in close cooperation with our technical sales and product specialists, get the CJC® Oil Filter Solutions that fit your oil systems the best.
Learn how other customers benefit with CJC® – Click to download Customer Cases.