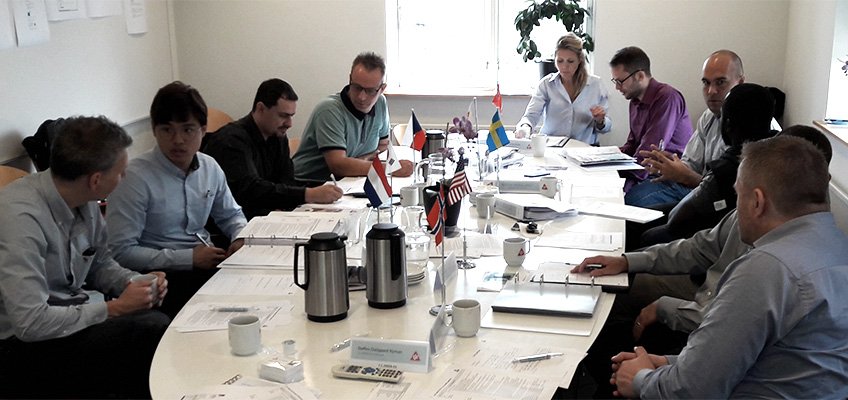 training

C.C.JENSEN can help you reduce costs by optimizing your oil maintenance practices. As a license partner of Noria Corporation, we have access to the best and most advanced material when it comes to training and consulting.
We offer public training courses in English and Danish and specific customer training adapted to your plant, equipment and staff's knowledge level.
Accreditation
The participants can register for an ICML, MLT1 or MLA1 exam the day after the public machinery lubrication courses (equivalent to ISO 18436-4). This exam certificate is international known and accredited by the International Council for Machinery Lubrication (ICML).
We offer
Our training programmes include:
Machinery Lubrication
provides foundational training in oil & lubricants, machinery lubrication and oil sampling. The knowledge gained will help the participants to establish best practices in lubrication and in the oil analysis program. Courses can be held in a hotel, onsite or as webinar online.
To view Noria online course catalogue including Machinery Lubrication level I and II, please see below. You can enrol by filling in the registration form in "Request Info" link.

List price: 1,495 USD



Custom-made oil maintenance and analysis training
The course content is prepared in cooperation between C.C.JENSEN and your company and aimed specifically at the challenges you want to work with and the equipment in your plant. Often these courses are held on-site with your staff, saving time and increasing engagement from the crew that works most with the equipment.

Installation/commissioning
During installation or commissioning, our technical experts are on-site in your plant, so why not use this opportunity to train your staff in the importance of keeping oil clean and dry? The advantage is that training is conducted in a familiar setting, and based on equipment and CJC

®

Oil Filters specific to your plant.