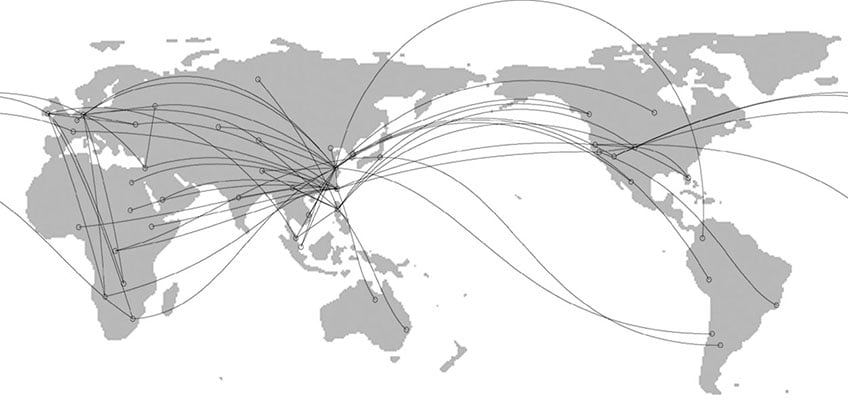 supplying to C.C.JENSEN A/S
C.C.JENSEN A/S is committed to improving its supply base. Through collaboration with our business partners, we aim to enhance supplier relationships, ensure the highest quality standards and create a sustainable supply chain. By providing quality and meeting delivery commitments to our customers, we can support their success.
As part of CCJ's core values, we strive to set the highest quality standards for our products and services. This is why we view our suppliers as an integral part of our enterprise. Through collaboration with our suppliers, we ensure supplier compliance to CCJ standards and continuous sustainable improvement.
Code of Conduct
The CCJ Supplier Code of Conduct is the core document on which we build our efforts to source responsibly and in accordance with sound corporate values.
At CCJ, we work hard to conduct business ethically and with respect towards employees, society, and the environment. We consider our suppliers to be part of our 'extended business' and demand suppliers accomplish the same sustainability standards as CCJ. These standards are defined in the attached CCJ Supplier Code of Conduct...
HSE Statement
As C.C. JENSEN A/S is a supplier of "Total Oil Care Management" we also care about Material Management, Environmental Management and Energy Guidance Systems, which we have now used to form a set of company guidelines...
Material Management
CCJ Material Management System to be used by all business partners, covering blacklisted materials and threshold levels for specific chemicals and compounds used in CJC™ Oil Filter Systems.
Here you also find a list of chemical compounds and 'threshold levels' or 'not to be used'...
Conflict Minerals - Policy
On the 1th of January 2021, an EU regulation from 2017 regarding trading Conflicts minerals, will be fully binding. It requires EU companies to ensure they import minerals such as tin, tantalum, tungsten and gold from responsible sources only....