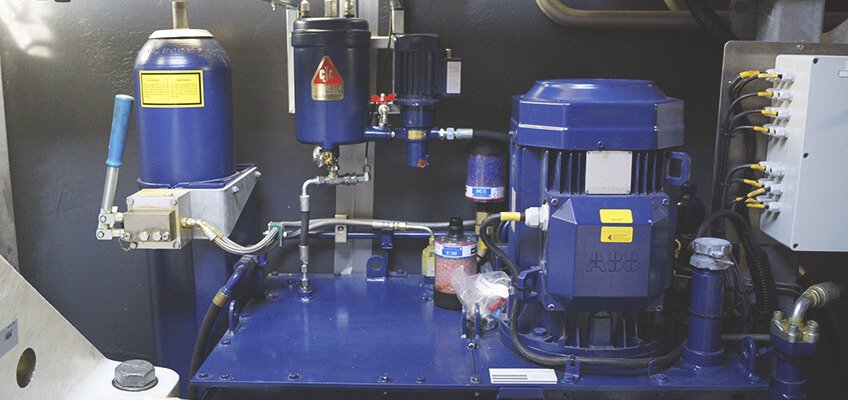 pitch hydraulics

System
The hydraulic pitch system is a vital part of the modern wind turbines, constantly fine-tuning the angle of the blades to the wind to optimize the wind turbine's energy production. The pitch system is also acting as the main emergency brake which, under hard weather conditions or extreme wind speeds, is minimizing the risk of structural failure and accidents. So it is fair to say that the pitch system is important for the wind turbine, whether it is Geared or Direct Drive.
Therefore, it is of outmost importance to keep the oil in the pitch system clean from particles, water and oxidation products (varnish) to ensure safe and reliable operation of the wind turbine.
Challenge
If the hydraulic oil is not kept clean and free from particles, varnish and water, you may experience malfunction or erratic operation of proportional or servo valves. Even leaking hydraulic cylinders can be the result of contaminated oil in a pitch system. This will result in standstill of the turbine, increased cost for repairs outside of normal service routines and last but not least, it reduces the output from the wind turbine.
Benefits, installing CJC® Oil Filters
Ensure maximum output
Protect and ensure long lifetime of hydraulic components
Reduce risk of expensive hydraulic components repairs/replacements
Reduce risk of unplanned breakdowns
Reduce maintenance costs
When you install a CJC® Oil Filter solution on your pitch hydraulic system, your oil is treated by the oil filter with the best filtration performance and highest dirt holding capacity, suitable for long service intervals. CJC® Oil Filter is known for keeping oil clean and dry and without oxidation products (varnish), which is documented on many hydraulic systems. When you choose CJC® Oil Filters, you ensure correct function of the pitch system, a long lifetime of expensive hydraulic components, reduced maintenance and you avoid unplanned breakdowns. And you can even remotely monitor the condition of your system using the Oil Contamination Monitor, OCM 15.
Your solutions
For pitch hydraulic systems (typically only some hundreds liters of oil) the following CJC® Oil Filter solutions apply:
The CJC® System solutions fit all hydraulic systems regardless of make, and we can deliver customized CJC® Filter Inserts as required. In close co-operation with technical organizations, we help select the best solution depending on hydraulic components and environmental conditions.
Learn how other customers benefit with CJC® – Click to download Customer Cases.