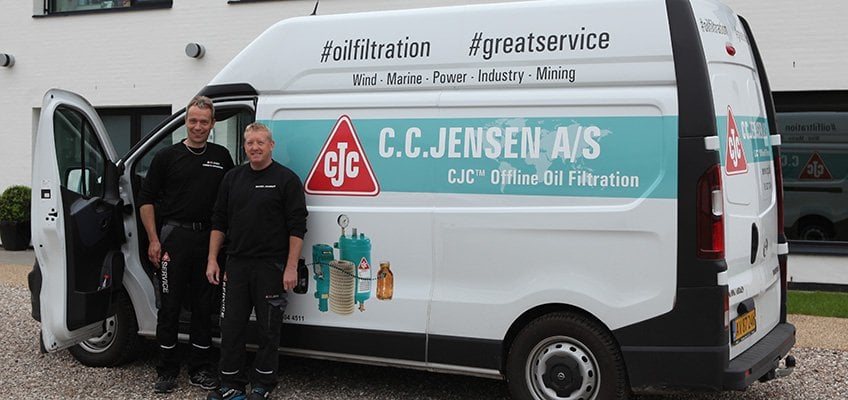 oil cleaning projects

When the going gets tough and the oil in your oil system is contaminated, you need to call the experts in clean & dry oil, to get into operation again quickly.
Our On-site Service team is used to solving task in a structured way, handling anything from single oil system's breakdown with massive increases in particle content, to comprehensive projects cleaning infected fuel tanks or multiple wind turbine pitch hydraulic systems. In the marine and offshore industry we have handled cleaning of all on-board oil systems prior to owner handover, and cleaning of oil systems after cold-stacking of rigs.
Demands in these projects are high, not only to documented effects based on an extensive report, but also to process reliability. We follow all safety rules, have the relevant certificates and always keep a smooth dialogue with your staff.
We do all the planning and operational work. It's easy and safe for you, and thoroughly documented.
Contact your local CJC® Supplier to hear more about the possibilities.