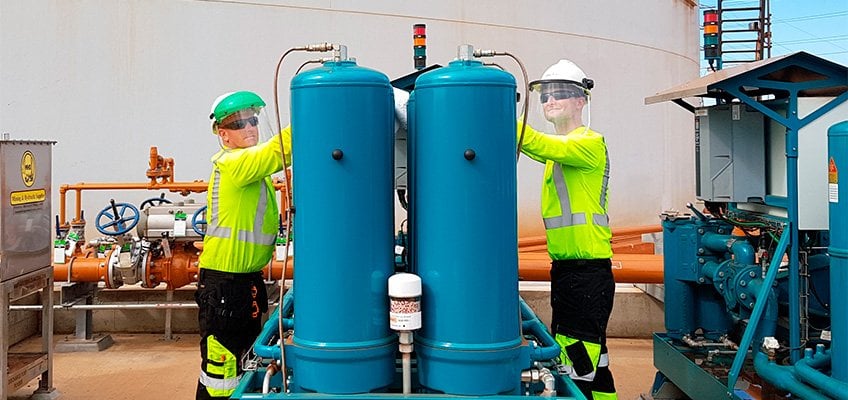 installation & commissioning

Letting C.C.JENSEN On-Site Service teams install your CJC® Oil Filter will give you all the advantages of a competent OEM installation. We know the equipment, and we have a wide range of experiences with many types of applications and oil systems.
Installation
We prepare the installation well in advance, so that you have time to prepare e.g. power supply or concrete foundations well in advance using own staff or local technicians. During installation, which you are welcome to follow, we will make the CJC® Oil Filter fit into the plant seamlessly, giving you all the benefits of easy access to servicing etc.
During the installation process we focus on keeping all safety regulations, having a smooth dialogue with you and your staff, co-operating closely with the operators.
If you choose to install the CJC® Oil Filter yourself or by using local contractors, and things are not going the way you expected, you are welcome to contact us for assistance or support.
Commissioning
Commissioning is offered as the natural finishing process of the installation, or after you have installed the CJC® Oil Filter yourself.
We focus on keeping a smooth dialogue with your staff, so that commissioning runs according to schedule. The final test, is completed together with your staff, so that they also familiarize themselves with the CJC® Oil Filter, and we document everything in a report, which is emailed to you shortly after the commissioning.

Training of your staff
In connection with commissioning, you also have the opportunity of ordering training of your staff, upgrading your organizations knowledge about clean and dry oil, and familiarizing everyone with the optimal operation of the CJC® Oil Filter, e.g. how to change filter inserts and monitoring the operation.
Contact your local CJC® Supplier to hear more about the possibilities.