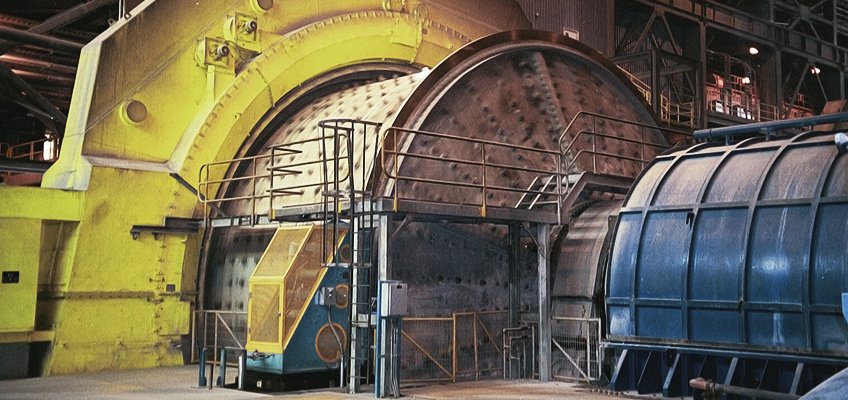 mills

The mills in mining operation grind the product from the crushers to fine material ready for treatment. Rod mills, ball mills, autogenous mills, and semi-autogenous mills (SAG Mills) all have a number of lubricating and hydraulic systems, and they must work to keep mineral output high. The mill systems oil is subject to extreme levels of very fine particles, and many operators believe the plant should be shut down periodically to change the oil. But if you keep the oil clean and dry using CJC® Oil Filter solutions, then this can be avoided, and your hydraulic power packs, hydraulic adjusting motors, valves and pumps will perform well and have a long lifetime.
Challenge
The fine dust and particles from the milling operations render the mills subject to severe wear. Despite the fact that the mills are tough pieces of equipment, the thickness in the oil film between the moving critical parts in the lubricating system have roughly same size as 90% of the particles generated by the operation. This causes excessive wear, and it is common to see oil changes every 3 to 4 months and major gearbox overhauls every 9 to 12 months. It is correct that you need to keep your system clean in order to avoid unforeseen breakdowns and/or excessive wear, but changing the oil every 3 to 4 months is not the only way to do this. In fact, you can keep the oil clean and the system in better condition by using CJC Oil filters than you can by changing oil regularly. This also explains how critical components live double the lifetime than what you normally see.
Benefits, installing CJC® Oil Filters
Avoid shutdowns and increase production output
Extend mill lube and hydraulic oil lifetime with a factor 3-4
Reduce spare parts consumption by up to 60%
Protect your investment
Reduce risk of unplanned breakdowns, repairs and maintenance and get peace of mind
Lifetime of the mill lubrication and hydraulic oil can be extended by a factor 3-4, and simultaneously protect components better. This gives you more reliable production. When you install a CJC® Oil Filter solution on your SAG mill lube oil and hydraulic systems, you get the oil filter with the highest dirt capacity suitable for the normal service intervals, so that you do not need to service the filter untimely. CJC® keeps oil clean, dry and without oxidation residues, which is documented over many years and in several thousand industrial installations – many of which are in harsh mining environments. And you can even monitor from remote the condition of your system using the Oil Contamination Monitor (OCM).
Your solutions
For mills the following CJC® System Solutions apply:
The CJC® System Solutions fit all mill systems regardless of oil volume, and will give you peace of mind operation of your mills. Fitting a CJC® Oil Filter is a small installation that will have a big impact on the operation and reliability of your mills.
Learn how other customers benefit with CJC® – Click to download Customer Cases.