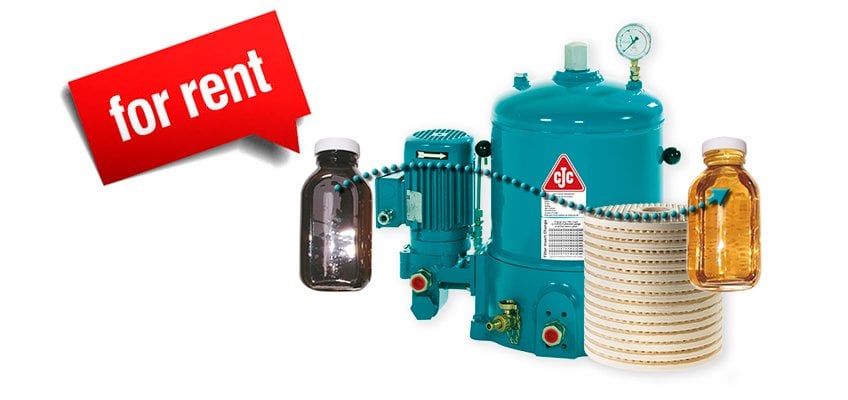 rentals

Renting a CJC® Oil Filter is an efficient way to cleaning oil in case of special events that make it necessary to clean oil quickly or extraordinarily, e.g. large amounts of particles in oil or fuel from breakdown of components or high water or acidity content found in oil samples.
Your benefits include:
A rental fleet of CJC

®

Oil Filters available
Fast oil and fuel recovery in special cases
Lower cost of ownership
Optimal system performance, improved productivity and profitability
Rental periods
You can rent a CJC® Oil Filter on a day-to-day basis or for longer periods, depending on your specific needs.
Insurance
The CJC® Oil Filter is insured by C.C.JENSEN while on your premises, but you must follow our rules of application to ensure full insurance coverage.
How do I rent a CJC® Oil Filter?
You can rent a CJC® Oil Filter from any of our subsidiaries and some of our distributors. The type of oil filter available depends on what is available at present time, but please inquire with your local contact to find out more.
Link to our Trade Conditions.
Contact your local CJC® Supplier to hear more about the possibilities.