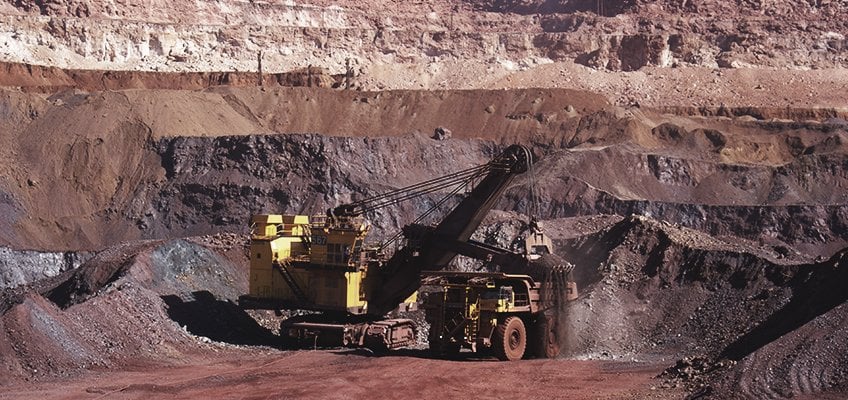 dump trucks & excavators

Earth moving equipment keeps the mines running. Dump trucks and excavators operate under extreme conditions, and they have a number of lubricating and hydraulic systems that must work to keep the production flowing. Mobile equipment has many different oil systems – engine lube oil, gearboxes, hydraulics, differentials etc. Depending on the specific application, the problem may be particle contamination, soot, oxidation of the oil, varnish.
For instance, it is common to change engine lube oil every 250 – 350 hours, or hydraulic oils every 5,000 hours, sometimes more often and still witness problems with hydraulic pumps. Having to change engine lube oil every 250 hours has a serious impact on daily operation; this can actually be extended to every 1,500 hours by keeping the oil clean and dry and removing the precursors for oxidization using CJC® Offline Oil Filter. The oil on-board in hydraulic systems, gears, differentials and motors can last up to 5 times longer and components wear will be at a minimum.
Challenge
The industry requires increased efficiency and power from dump trucks and excavators, while they are being exposed to extreme weather, dusty environment and high vibration. In order to increase efficiency, OEM manufacturers use more sophisticated and sensitive components – for instance High Pressure Common Rail Diesel engines with very sensitive injectors – this stresses the need for even cleaner lubricating systems. The particle contamination in the oil is often very high, which result in frequent filter insert changes if the dirt holding capacity is low. Wear particles, dust and condensation in the oil speed up oil degradation, leading to reliability issues and lost production.
The typical remedy is changing the oil often – in the case of engine lube oil, the most common seen oil change interval is 250 hours for heavy duty dump trucks. This can be extended to 1,500 hours, and the oil is still within spec and wear trends are normal. In fact, wear is less than with standard OEM supplied inline filtration. Similar patterns can be seen with Hydraulic systems, differentials, wheel motors, in fact with all lubricating systems.
Benefits, installing CJC® Oil Filters

18,000 hours on injectors
1,500 hours on engine lube oil
10,000 hours on hydraulic oil
15,000 hours on differentials
Reduce spare parts consumption by up to 60%
Double the lifetime between major overhauls
Reduce risk of unplanned breakdowns, repairs and maintenance
Lifetime of the lubrication and hydraulic oil can be extended by a factor 4-5, without endangering the equipment. When you install a CJC® Offline Oil Filter on your dump truck or excavator, it is normal to see 10,000 hours on hydraulic oil, 1,500 hours on engine lube oil, 18,000 hours on injectors, 15,000 hours on differential oil. Oil samples will show that the oil stays within manufacturers recommendations, and also reduces component wear, thus extend machine life, sometimes up to 10 times. Imagine if you could operate 1,500 on engine lube oil and 18,000 hours on injectors. What would this do to your operation? CJC® Oil Filters have shown documented results in keeping oil clean, dry and without oxidation residues in several thousand industrial installations – many of which are in harsh mining environments.
Your solutions
For dump trucks and excavators, the following CJC® system solutions apply:
The CJC® System Solutions fit all dump trucks and excavator systems regardless of oil volume. In close co-operation with our technical organization, we help select the most fitting solution.
Learn how other customers benefit with CJC® – Click to download Customer Cases.